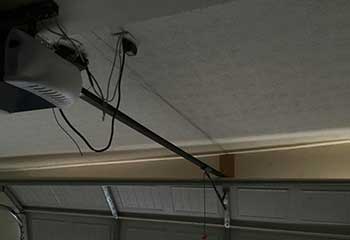 Opener Replacement
Customer Issue: Mr. Parsons wanted to get his old garage door opener upgraded because it's been having troubles on and off for a while.
Our Solution: Mr. Parsons decided to choose a Genie 2035-TKV for being heavy-duty, as well as affordable. Our team removed his original opener, disconnecting it from the door and uninstalling it. We then slid the new opener onto the overhead rail and bolted it into place, setting it up with power and connecting it to the door. Our experts also configured the remote controls for him.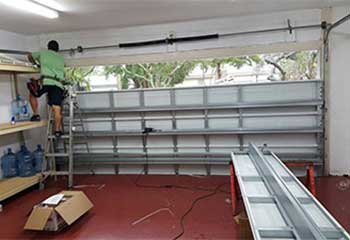 Garage Door Opener Installation
Customer Issue: Mrs. Marches was remodeling her garage, and wanted to switch to a direct drive opener to free up more room.
Our Solution: The LiftMaster 8500w provided the exact combination of compact space, powerful and reliable operation, and smart control systems that the customer desired. Removing the old trolley drive opener housing freed up a lot of space in her garage, and the new opener passed our round of tests.
Carol Marches
- Lincolnville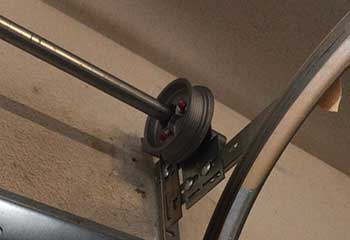 Cable Replacement
Customer Issue: Cable had broken.
Our Solution: We disconnected the door from the opener and released the tension from the springs for safety before the broken cable was removed from the spool. The new cable was then looped through and everything was reconnected.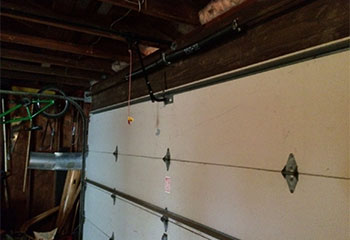 Spring Replacement
Customer Issue: Broken extension spring.
Our Solution: After disconnecting the opener and carefully removing the damaged component, we examined the second extension spring and discovered that it too was getting ready to snap. We removed it as well, and installed new more durable units in place of the old ones.
Calvin Hollon
- St Augustine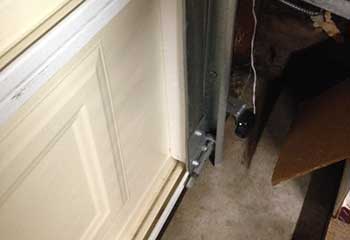 Sensor Alignment
Customer Issue: Misaligned safety sensors.
Our Solution: It quickly became obvious that the two opener safety sensors were having some problems. After examining their alignment, we discovered they weren't positioned correctly anymore, which was causing them to malfunction. We repositioned them and made sure the door was able to finally close with no further trouble.
Kareem Romney
- Palm Coast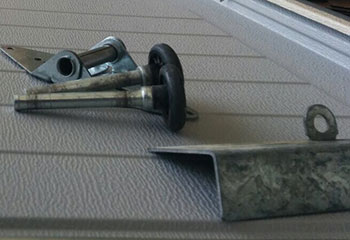 Roller Replacement
Customer Issue: Worn out rollers.
Our Solution: After examining the customer's nylon coated rollers it became evident that a lot of them had become severely worn. We removed them and replaced them with new, more durable, steel rollers, and then made sure the door could open smoothly once again.
Nicky Rondeau
- St Augustine